About Us
Q & A with Executive Director Brigid McCormack
Brigid McCormack recently sat down and answered a few questions about what brought her into the world of bird conservation -- and about her favorite bird.
Audubon California Executive Director Brigid McCormack is almost always on the move – visiting Sacramento for policy discussions, meeting with partners in Southern California, strategizing a new conservation initiative in the Bay Area – you name it. She recently stood still for a few minutes to answer a few questions for the Audublog. McCormack joined Audubon California in August of 2012 as our managing director, and was promoted to executive director in August 2013.
Since joining Audubon California in August 2012, McCormack has stabilized the organization's budget process and fundraising, brought aboard key staff, and refocused its strategic direction through the completion of a new business plan in 2013, which emphasizes strengthening the Audubon network to achieve large-scale conservation victories. Key conservation victories during her tenure have included the passage a new law in California requiring the use of non-lead ammunition for hunting, new assurances for bird habitat at Owens Lake, and the launch of a broad new initiative to help California birds address the challenges of global warming.
How did you come to appreciate birds?
My introduction to birds began with my father, who was a casual birder. When I was little, we were hiking and saw a Pileated Woodpecker. My father got really excited and I remember thinking that it was really cool. My interest was piqued again when I was in college taking an animal behavior class. We went on a field trip and I heard a call that I didn't recognize. I asked my professor what it was. Although he couldn't answer my question, he did loan me his entire collection of Peterson Field Guides: Birding by Ear. I took the recordings and spent a night listening to all of them until I determined that the bird I heard was a California Quail.
What's your favorite bird?
My favorite bird is the Cedar Waxwing because of its beauty and elegance.
What are your favorite birding spots?
As a volunteer at Stanford's Jasper Ridge Biological Preserve, I've done monthly transect bird monitoring for seven years. It's a gorgeous site in the hills around Portola Valley. I also bird San Francisco's Ocean Beach. My son and I enjoy watching all the shorebirds and seabirds forage along the beach. One of my most remarkable and awe-inspiring birding trips was to Trinidad. I took a pontoon out at sunset to view the Caroni mangrove swamp to see thousands of Scarlet Ibises flying in a giant flock. I have never seen anything like it.
You came to Audubon after several years working on climate change. How are the two related?
Birds are where it all started for me. My master's thesis examined the potential impact of climate change on birds. The findings were shocking, and I came to the realization that I needed to get involved in mitigating climate change if I wanted to help birds.
So conservation has always had a special importance to you?
When I was a Peace Corp volunteer in Ukraine, one of the cities I lived in was Kryvoy Rog (in Russian or Kryvyi Rih in Ukrainian). This city boasted the largest blast furnace in the world. Kryvoy Rog is 200 km long and life there was literally and figuratively built around that factory. Riding the train to visit the city where I would spend the next few years of my life, I watched the slag heaps. During my first visit to the area, the mining tails appeared an hour before we arrived into town. My fellow passengers told me the importance of the mining and smelting operations to their livelihoods and the economics of the city. During that conversation I was struck by just how large an impact – socially, environmentally, and economically – mining had on this city. The image of those tailings and the factory has stuck with me my entire career and motivates my conservation ethic.
Where do you see Audubon California having the biggest impact?
I see Audubon California in areas around the state where birds need us the most – and that's everywhere from the cities to the mountains to the deserts, coasts, valleys, beaches, and woodlands. I also see us where our members and partners are, where their love for birds and nature creates incredible possibilities.
How you can help, right now
Subscribe to our enewsletter
Audubon California News comes to your email inbox every month with updates on our activities throughout the state, as well as other important conservation news.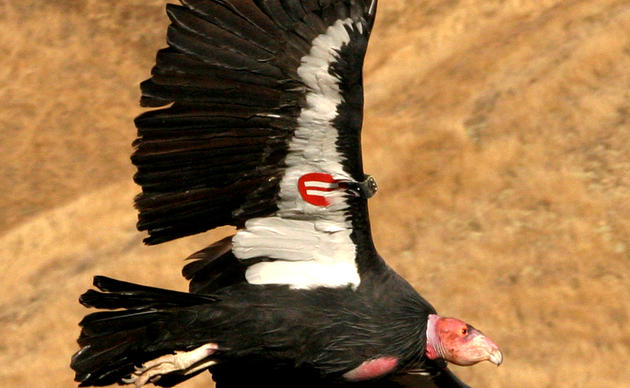 Sign up to be climate volunteer
California has an incredible opportunity to pass the most comprehensive climate policy the United States has ever seen. If you want to be a part of history, join us by signing up to volunteer.