Conduct your fall survey on September 9, 2017, for at least one hour within the time frame of 4 hours before the end of civil twilight in your county. It is essential to conduct the survey only during this time frame in order to ensure accurate results.
You must use the "California Brown Pelican Survey" portal in eBird for your checklist to be included in the results.
If you see zero birds, please enter that result into your checklist.
How to estimate number of pelicans for entry into eBird
1) Upon arriving at your survey location, immediately count/estimate all birds noting roosting birds, birds on water, or birds in flight.
2) Conduct a similar count a minimum of every 15 min or at more frequent intervals.
3) Of all interval counts/estimates, take the one that provided the highest count for entering into eBird.
Example:
Count 1 - 3:35 p.m. - 3:40 p.m.
Roosting = 25
Loafing on water = 20
Fly by = 37
Total = 82
Count 2 - 3:50 p.m. - 4:05 p.m.
Roosting = 400
Loafing on water = 5
Fly by = 30
Total = 435
Count 3 - 4:20 - 4:30
Roosting = 25
Loafing on water = 40
Fly by = 450
Total 515
Max high count = Count 3
Survey Protocol
1. Go to eBird's DATE AND EFFORT screen. Provide the following details:
Observation Date: Input date of survey
Observation type: Click "other" and select "California Brown Pelican Survey" from the pull down.
Start time: enter start time
Duration: enter time
Distance: enter 0 if a stationary count (moving less than 30 meters) or actual distance travelled.
Party size: indicate how many people in your survey party
Comments: Please add Weather Conditions on a scale from 0-8 for rain and 0-5 for wind. Use these simple guidelines. Feel free to include any additional information here.
Click the "green continue button" on the bottom right side.
2. You are now on the "WHAT DID YOU SEE OR HEAR" eBird screen.
3. Scroll down to Brown Pelican or use the "jump to species" filter located on the upper right and enter brown pelican or BRPE.
a) enter total estimate of BRPE's observed (in-flight, on water, and roosting).
b) Click "add details" next to BRPE. Enter roosting birds (birds observed on land or structures) and other (birds observed in flight or on water) in the details section. Add anything relevant that would help with future surveys (i.e. insight into best observation points for roosts; human disturbance; weather and visibility). For example in count 2 above, "400 roosting. 35 flying or loafing."
c) Also "add details" record highest count of roosting birds you observe among your counts as "XXX birds roosting." For example count 2 above had the highest number of roosting birds and should be recorded as 400 birds roosting.
d) click age/sex and enter the age class (immature = brown-headed birds; adults = white-headed birds (any bird showing any extent of white on the head). Unknown for sex.
e) add photos
4. enter all other birds identified (optional, but recommended)
5. click submit when data entry complete.
6. You are done!
Mobile app users.
1. the option for "other" is not currently available. Enter data as usual, but return to eBird using a personal computer or some other device other than the mobile app to change the protocol. Change the protocol by following these steps:
a) On eBird's home screen (http://ebird.org/content/ebird/), click My eBird.
b) Within my eBird, click on "Manage My Checklists"located on the right side of the webpage under "My Checklist."
c) Find your entry or entries for the brown pelican survey and click "View or Edit"
d) Within "Date and Effort," click on "Edit Date and Effort"
e) Under Observation type: Click "other" and select "California Brown Pelican Survey" from the pull down.
f) Click save changes.
g) you have now completed data entry.
For Coastal Observation Points, or non-roost locations:
Step 1: SUBMIT OBSERVATIONS
Step 2a: WHERE DID YOU BIRD?
"Choose from your locations" - Use this if you already have the eBird hotspot surveyed as one of your own personal locations. Click continue. Go to step 3.
or
Step 2b: WHERE DID YOU BIRD?
"Find it on a map" - Enter State and County. Easiest way is to zoom into the area you surveyed and clicking on the red balloon for the eBird hotspot surveyed; or enter the place name, address, or lat/long coordinates of your coastal observation point. Click continue.
Step 3: DATE AND EFFORT
Go to "other" and pick "Brown Pelican Survey"
Under "observation date" enter your date.
Under "observation type" choose "other" and pick "brown pelican survey" from the dropdown menu.
Fill out start time, duration, distance, party size, and any comments.

Step 4. WHAT DID YOU SEE OR HEAR?
Scroll down to Brown Pelican or jump to the species filter located on the upper right and enter brown pelican or BRPE.
Enter your estimate of birds seen at coastal observation point for the duration of the two hour period.
Enter all species observed.

Step 5. SUBMIT OBSERVATIONS
Please submit observations by September 18.
How you can help, right now
Subscribe to our enewsletter
Audubon California News comes to your email inbox every month with updates on our activities throughout the state, as well as other important conservation news.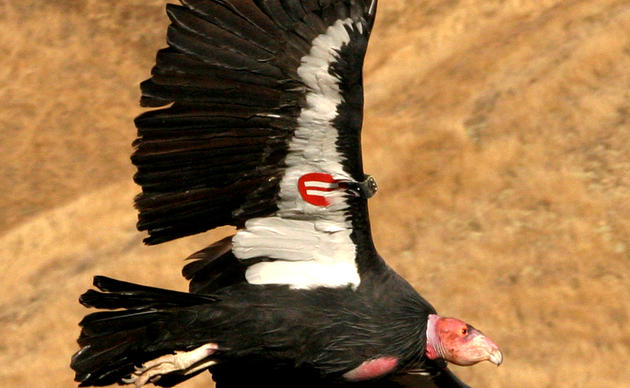 Sign up to be climate volunteer
California has an incredible opportunity to pass the most comprehensive climate policy the United States has ever seen. If you want to be a part of history, join us by signing up to volunteer.