AUDUBON GRANTS
The grants listed below are administered by National Audubon or Audubon California.
Energy Siting Grant Program
The Energy Siting Grant Program is designed to support conservation projects or priorities directly related to the siting of energy facilities, including wind, solar, fracking/drilling, pipelines and transmission lines with the primary goal of modifying energy siting projects to minimize disturbance to habitats and hazards to birds and other wildlife. $2,500 to $10,000 grants will be dispersed as needed in 2015. Please visit Audubon Works for guidelines and application template. For more information, contact your Chapter Network Manager or email Connie Mahan at cmahan@audubon.org.
Collaborative Funding Grant Program
The Collaborative Funding Grant Program is designed to support conservation projects (defined broadly to include education, citizen science, policy, habitat restoration) and ideally will provide an opportunity to engage your members and the public, to promote our shared mission, and to align national, state and chapter priorities. A maximum of $5,000 grants will be dispersed as needed in 2017. Please visit Audubon Works for guidelines and application template. For more information, contact your Chapter Network Manager.

Wimberly Wildlife Fund for Land Acquisition
Audubon California will disperse up to $100,000 per year to one or more chapters (actual amounts depend annually on the fund investments) grants to California Audubon Chapters to assist with land acquisition projects by the chapter or by a partner of the chapter such as a land trust. Grants will average $30,000 per chapters. These grants cannot be used for maintenance, support or the ongoing care of any sanctuary. Grant cycles will being each year on July 1st and continue until available funds are dispersed. For more information, see grant application and contact Garry George at ggeorge@audubon.org.
Audubon Works
Audubon Works is a place for you and all of Audubon's staff, chapter leaders, volunteers, and activists to come together to share ideas, experiences, best practices, and information. It includes discussion groups, a searchable resource library, an Audubon-wide event calendar, and a platform to create petitions.
Join the conversation in the State Chapter Group: California Chapters - a separate group for California chapter leaders to share ideas and content. Have an issue you're working on, comment letters to share, or questions to ask? Need advice on a chapter related issues? A new successful project design? Start a new thread in the California Chapters Group and get the conversation started!
Logging In
Log-in instructions available here.
Birding Trail Maps
We would like to offer our help in creating online birding trail maps for any interested chapters. These maps can be a great way for people to "virtually visit" an area, and it could help your chapter get the public excited about birds in your region.
An example map is the San Joaquin Birding Trail map.
We have developed a template for you to use. We ask that you please provide the content in this template and our GIS gurus will create the online map and show your webmaster how to display it on your website. The "README" tab has information on using the template, the second tab has the template itself, and the third tab is an example template. The example corresponds to the first few birding sites in the San Joaquin Birding Trail example map.
The basic cost, assuming your chapter provides the content using the template, is $750. Extra costs will be incurred if your chapter would like to incorporate any add-ons into your map. These are described in the "README" tab of the attached file.
Locating Chapter Resources
Looking for information no longer posted on the Audubon California website? Resource materials and topics of primary interest to Audubon Chapter leaders and staff are now posted on the internal website Audubon Works. If you don't have access to Works, we will be glad to help you find what you are looking for. Contact your chapter network manager (Natasha Khanna - Southern California, Desiree Loggins - Central Valley/Sierras, Ariana Rickard - Coast) for assistance accessing Works and finding resources.
How you can help, right now
Subscribe to our enewsletter
Audubon California News comes to your email inbox every month with updates on our activities throughout the state, as well as other important conservation news.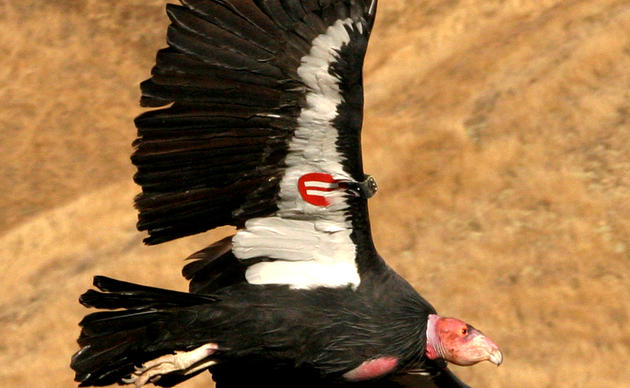 Double your gift on #Giving Tuesday
Now through #GivingTuesday on November 28th, your gift to Audubon California will be matched - that means your $25 gift turns into $50 to protect birds in California.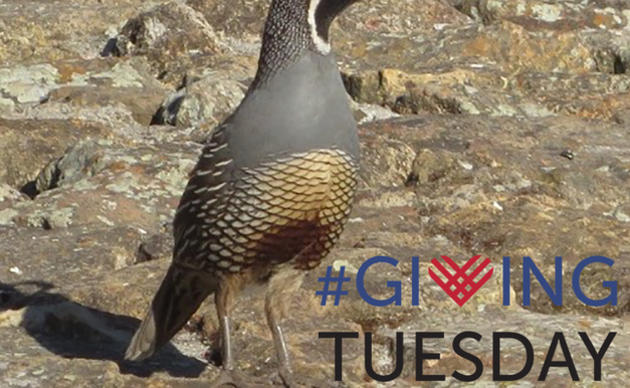 Sign up to be climate volunteer
California has an incredible opportunity to pass the most comprehensive climate policy the United States has ever seen. If you want to be a part of history, join us by signing up to volunteer.