Working Lands
Protocol - Tricolored Blackbird Winter Survey
How to Participate
Tricolored Blackbird Winter Survey
November 17th – 20th

Calling all birders for a November Tricolored Blackbird Winter Survey throughout California. We are seeking more information about Tricolored Blackbird distribution in the winter. Most of our current data about this nearly endemic species is from the spring nesting season, so we need your help filling in the winter data gap. The Tricolored Blackbird is a candidate for listing under the federal and state Endangered Species Acts, so additional data can help inform management of the species. This survey will follow the below protocol.
Contact Samantha Arthur at sarthur@audubon.org for questions.


Tricolored Blackbird Winter Survey Protocol

Survey Period
Bird throughout California on November 17th – 20th

Survey Locations
There are no assigned routes or survey locations for this winter pilot year. We are relying upon your local knowledge to find flocks of blackbirds or investigate areas where you think there may be habitat for the species.

Making Observations
Whenever you see blackbirds, conduct a stationary count to estimate the number of each blackbird, cowbird, starling, and grackle species. A minimum of 10 minutes is recommended for large, mixed flocks.
These observations should be entered on eBird mobile or online with the observation type "Tricolored Blackbird Winter Survey" (See "Entering Data in eBird" below)
Note the exact location, start time, and duration of your observations for later entry in eBird online or use eBird mobile to enter your location.
Estimating Numbers
Estimate the number of each blackbird, cowbird, starling, and grackle species, rather than the overall blackbird sp. number, so we can get a count of Tricolored Blackbirds and data on which species are in mixed-flocks with Tricolored Blackbirds.
Conduct precise counts for under approximately 500 blackbirds.
For large flocks, conduct scanning surveys. First estimate the total number of blackbirds by counting groups of 10, 50, 100, or more birds. Then estimate the number of Tricolored Blackbirds in a large flock by applying the same scanning method, or count the number of Tricolored Blackbirds in a portion of the flock to find the ratio of Tricolored Blackbirds in the flock. Multiply this ratio by the size of the entire flock to estimate the number of Tricolored Blackbirds. Female Tricolored Blackbirds can be nearly impossible to distinguish from Red-winged Blackbirds in mixed flocks, so only count male Tricolored Blackbirds in large mixed flocks. We cannot assume there are equal numbers of males and females in a flock, so cannot double male counts to get a combined count. Note in your eBird checklist whether you have only counted males.
If you observe blackbirds, cowbirds, starlings, or grackles, but no Tricolored Blackbirds, you should still create a checklist using the Tricolored Blackbird protocol. Estimate the number of each blackbird, cowbird, starling, and grackle species.
The focus of this survey effort is Tricolored Blackbirds and closely related species, but eBird analyses rely upon complete checklists. When observing blackbirds, submit a complete checklist to eBird by noting all species seen during the survey, either counting all species or indicating presence only by putting an 'X' in the count field for species observed but not counted. Then answer 'Yes' to the All Observations Reported question.
​Refer to Bird Counting 101 and Bird Counting 201 at this website for more information and practice with counting methods.
Non-blackbird Observations
Time permitting, we encourage you to eBird more generally and submit complete checklists even when no blackbirds are observed. Submit any complete eBird checklists entered during the survey period to provide data about where there are no Tricolored Blackbirds.
Submit complete eBird checklists with the 'traveling' or 'stationary' count observation type. The Tricolored Blackbird protocol should only be used when counting blackbirds with stationary counts, as described above.
Entering Data in eBird
Enter checklists on the eBird website (www.ebird.org) or using eBird mobile.
1. LOCATION
Enter the location where you conducted a stationary count of Tricolored Blackbirds
2. On eBird's DATE AND EFFORT screen provide the following details:
Observation Date: Input date of survey
​Observation type: Click "other" and select "Tricolored Blackbird Winter Survey" from the pull down.
Start time: enter start time
Duration: enter the duration of your count
Party size: indicate the number of people in your survey party
Click the "green continue button" on the bottom right side.
3. On the WHAT DID YOU SEE OR HEAR eBird screen:
a. Scroll down to Tricolored Blackbird or use the "jump to species" filter located on the upper right and enter tricolored blackbird or TRBL.
b .Enter total estimate of TRBL observed.
c. Click "add details" next to TRBL. Under Age & Sex indicate the number of males and the number of females (web data entry only). This will help confirm you were just counting males in a large flock.
d. Add numbers for other blackbirds, cowbirds, starlings, and grackles
4. Enter all other birds identified either as counts or as 'X' for presence only.
5. Answer 'yes' to All Observations Reported if you are reporting all species (recommended).
6. Click submit when data entry complete.
7. You are done!
Note that to get the Tricolored Blackbird Winter Survey to appear in the list of Observation Types on eBird mobile, you may need to do a one-time reload of the portal through the following steps:
1. Click the 'Settings' button on the 'Home' screen.
2. Click the option to change 'Portal'.
3. Select any of the regional portal options.
4. Go back to 'Settings'.
5. Go back to 'Portal' and this time pick 'Primary - eBird'.

How you can help, right now
Subscribe to our enewsletter
Audubon California News comes to your email inbox every month with updates on our activities throughout the state, as well as other important conservation news.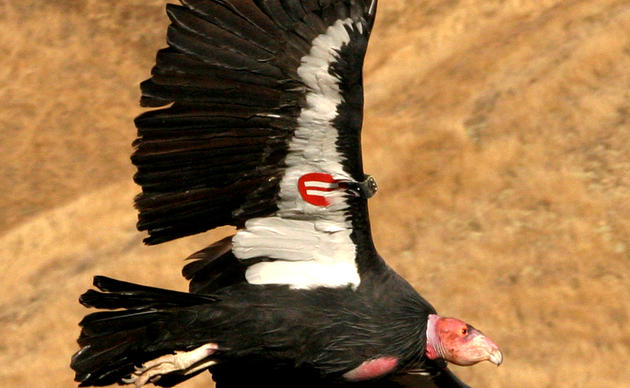 Sign up to be climate volunteer
California has an incredible opportunity to pass the most comprehensive climate policy the United States has ever seen. If you want to be a part of history, join us by signing up to volunteer.