Conservation
L.A. River Habitat Enhancement - Let's Revitalize the LA River!
Saturday, September 19, 2020
9:00am - 12:00pm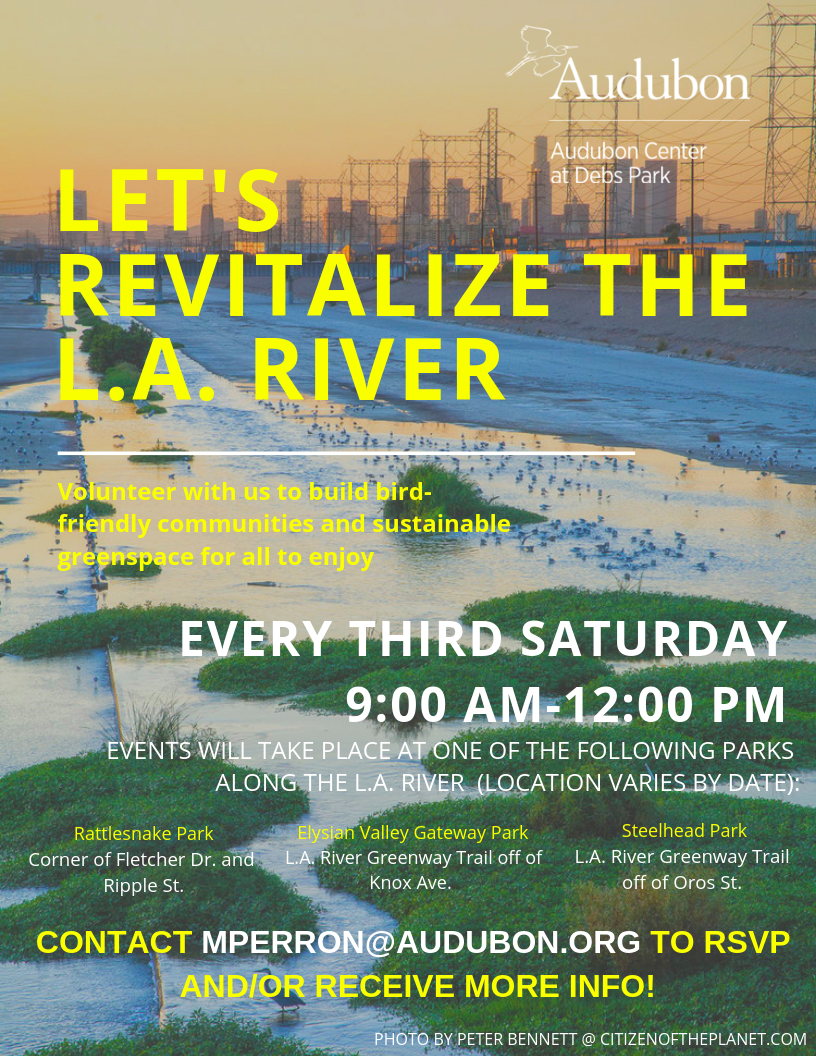 Location Details
Steelhead Park
Steelhead Park, Los Angeles, 90031
Help beautify and restore the natural flora along the L.A. River! We ask you to join us in planting, removing undesirable weeds, and watering our native plant restoration areas. With your help, we can make the LA River watershed a bird friendly community. Volunteers will be planting native plants and/or maintaining restoration sites through weeding invasive species, watering, and mulching. Further duties may include trash pick-up, raking, sweeping, etc. Gloves and tools will be provided, although volunteers are welcome to bring their own as well. Please remember to bring water and wear sun protection, close-toed shoes, and layers.