Get Involved
Monthly Giving
Consider a monthly gift for the birds. It's tax-deductible.
Consider a monthly gift for the birds. Your tax-deductible, monthly gift will support Audubon California, the state's leading voice for birds. Please show how much you care about birds, wildlife and conservation in California by signing up today.
Monthly giving to Audubon California is simple. Your credit card will be charged once per month. Each January we will send you a tax receipt -- and a big thank you -- for your giving over the previous year. You may change or cancel your gift or skip a month whenever you like.
There is no more efficient way to help the birds of California.
How you can help, right now
Oyster Club
Join us at sunset for oysters, wine, and music on the beach followed by elegant picnic fare at the Richardson Bay Audubon Center on October 12.
Quill Festival
Watch world-renowned tattoo artists give bird tattoos, learn bird language, enjoy beer and food trucks, stroll on the beach, listen to Artic tales, and take action on climate change.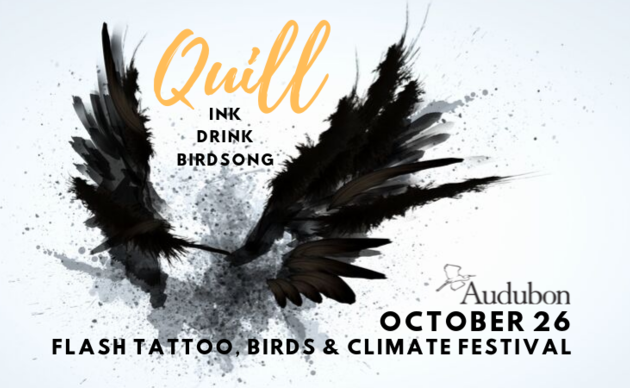 Get Audubon in Your Inbox
Audubon California Newsletter comes to your inbox monthly with breaking news and important conservation updates from our state.