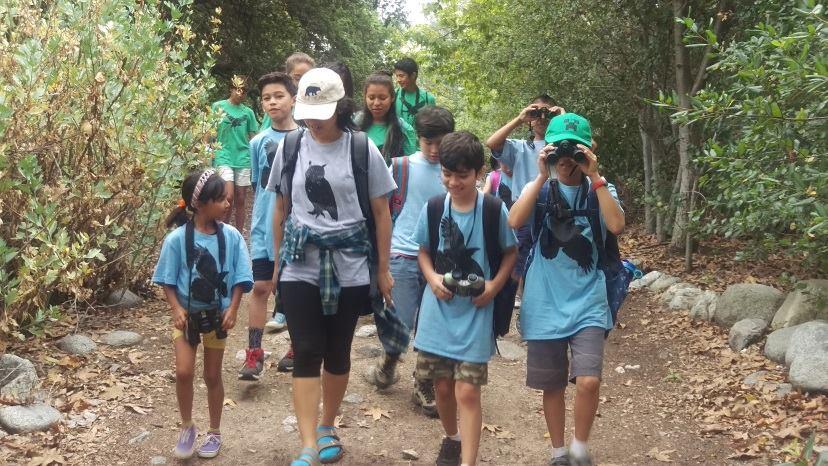 California's Legislature on Sept. 16 passed Senate Bill 5, which will give voters next year a chance to make a much-needed investment in parks, clean water, and the protection of natural resources. Once signed by Governor Brown, the $4 billion bond will be placed on the June 5, 2018 statewide ballot.

Our chapters were critical partners in the efforts to ensure this legislation passed. Several Southern California and Bay Area chapters across the state made calls to their representatives urging them to support this vital funding and members of our network sent thousands of emails to the Assembly. A big thanks to everyone who spoke up and made their voice heard.

Statewide funding for parks and conservation has been diminishing for years, particularly since the 2008 economic downturn. Bonds passed in the 1980s have run their course, and we've seen the impact not only on California State Parks, but also local regional parks, particularly those in park-poor urban areas. The bond will provide funding for infrastructure projects to shore up levees to groundwater cleanup, mitigate storm water and mudslides, clean up groundwater, and improve park access. It will also fund habitat improvement and will make a significant investment in alleviating the impending public health crisis at the Salton Sea.

The funds include multiple investments in parks and open spaces with a focus on disadvantaged communities and public health:
$725 million for the creation and expansion of parks in park-poor neighborhoods
$30 million investment in trails and greenways with an incentive for transportation programs that expand outdoor experiences for disadvantaged youth.
$218 million investment in existing California state parks for restoring California's natural, historic, and cultural legacy
$285 million for investments to expand access, protect, and enhance local and regional parks and open spaces
$25 million for rural recreation and tourism
Funds to State conservancies and authorities:
$767 million to State conservancies and authorities including $200 million for the Salton Sea to fund the 10-year Salton Sea Management plan. This funding is vital to mitigating the imminent environmental, ecological, public health and economic disaster at the Salton Sea.
​Investments in infrastructure for drinking water and flood protections:
$1.27 billion for water funding including Clean drinking water, drought preparedness, flood protection and repair, and sustainability for drought and groundwater and water recycling​
Funds for climate preparedness, habitat resiliency, and working land that reward innovation:
$443 million for Climate preparedness, habitat resiliency, resources enhancement, and innovation. This includes funding to remove barriers between habitat areas to increase connectivity, restore and improve conditions in rivers and streams in support of fisheries and wildlife, and fund for innovative farm practices that improve climate resilience, and enhance natural working lands
Protection for coastal and ocean resources, rivers and streams:
$162 million for the River Parkways and Urban Streams Restoration Programs
$175 million for the protection of coastal and ocean resources including coastal habitat such as estuaries, lagoons and ocean forests