Working Lands
Helping Migratory Birds
California's migratory birds are a vital part of the state's natural identity.
California's migratory birds are a vital part of the state's natural identity. Each year, millions of birds stop over on the Pacific Flyway – a superhighway for birds migrating between Alaska and Patagonia – making California one of the most important areas for migratory birds on the west coast of the Americas.
Coming together to protect migratory birds
Audubon California is part of an innovative partnership that combines the experience and expertise of three leaders in bird conservation – Audubon California, PRBO Conservation Science, and The Nature Conservancy – to create a better California home for migratory birds. This Migratory Bird Conservation Partnership seeks to protect, restore, and enhance lands that support bird populations in California. This partnership is working to:
Enhance the value of agricultural lands as migratory bird habitat
Encourage better public and private land management
Secure reliable water for wetlands
Apply the best science to our efforts
Promote policy solutions that will help bolster migratory bird populations and protect and restore their habitat.
Even though California continues to be a haven for migratory birds, the state has seen a steep decline in habitat over the past 150 years. Less than 10% of the state's original wetland habitat remains today, and the threat of losing more habitat persists. By enhancing the places where these birds rest, feed, and breed – and creating new ones – we can honor our natural legacy and reverse the declines that many of these populations have been experiencing.
The Partnership is currently working in three areas. Ultimately, we will apply the lessons learned in these three initial regions to other areas around the state that are important to migratory birds. The result will be a better California, not just for birds, but for Californians as well.
San Joaquin Valley. The recent San Joaquin River settlement offers an unprecedented opportunity to help migratory birds in this 32,000-square-mile habitat area. We're working with farmers to protect and restore bird habitat while maintaining the area's agricultural productivity.
Sacramento Valley. This 27,000-square-mile area supports millions of shorebirds and waterfowl each year. The flooding of more than 300,000 acres of rice lands offers many benefits for these birds, and we're working with rice and other growers to maximize the conservation value of these lands.
Klamath Basin and Modoc Plateau. As we seek policy changes to pave the way for massive river restoration in the Klamath Basin, we are conserving birds by working with private landowners to employ compatible agricultural practices and through conservation easements.
Help us conserve California's migratory birds
For further information about Audubon California's efforts to help migratory birds, contact us via email.
How you can help, right now
Subscribe to our enewsletter
Audubon California News comes to your email inbox every month with updates on our activities throughout the state, as well as other important conservation news.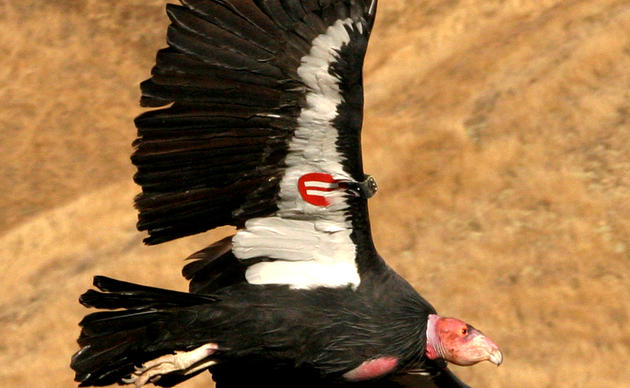 Sign up to be climate volunteer
California has an incredible opportunity to pass the most comprehensive climate policy the United States has ever seen. If you want to be a part of history, join us by signing up to volunteer.