Birds
Black Oystercatcher
The Black Oystercatcher is the charismatic, signature bird of the rocky intertidal.
The Black Oystercatcher is the charismatic, signature bird of rocky intertidal, one of California's and the west coast's iconic habitats. Commonly seen yet globally rare, there is no mistaking the bright orange beak or distinctive call of California's only year-round resident rocky intertidal bird. It can be seen prying limpets, mussels, and other sea life from dynamic Pacific shoreline. There are thought to be no more than 12,000 of these birds ranging from the Aleutian Islands through Baja.
Despite the popularity of Oystercatchers, until recently little was known of its demography (status and distribution) in California. This lack of information has constrained conservation activities that could help secure the species. Audubon California and the Audubon network is gathering essential life history, and using this information to identify and undertake conservation practices to protect Oystercatchers.
It is a Special Status Species of the U.S. Fish and Wildlife Service due to its rarity and vulnerability to a number of threats. The rangewide conservation action plan developed by the US Fish and Wildlife Service and partners calls for more baseline understanding of the species in California.
In response to this need, and to capitalize on the robust citizen science capacity in our coastal chapters, in 2011 Audubon California conducted the first-ever survey of Black Oystercatcher in California. This effort culminated in the publication of a paper titled A First Population Assessment of Black Oystercatcher in California, available here. Protocols were adapted from the Oregon Fish and Wildlife Service monitoring program, which includes the results of five years of citizen science monitoring in Oregon. Over 150 dedicated participants drawn from coastal chapters and from agencies found more Oystercatchers in just a part of our state's suitable habitat, than were previously estimated for the state as a whole. Over 1300 birds and over 170 nests were detected. This result combined with high densities of breeding Oystercatchers in certain areas has shone light on the importance of California to the species.
Since 2012 an additional >60 surveyors have tracked Oystercatcher reproductive success annually at 80-100 nests from Mendocino to Morro Bay, finding variable nest success. Audubon is also tracking the status of Oystercatchers in a subset of California's new marine reserves as part of the state's Marine Reserve Monitoring Enterprise. This information will create a more complete baseline assessment, and help to understand the conservation status and trajectory of the species in California. There may be more Oystercatchers here than had been thought, but the threats are real and growing: sea level rise, ocean acidification, and increased recreational and commercial use of coastal areas.
Audubon developed a list of conservation best practices now being applied by Mendocino Coast, Madrone, Morro Bay, Monterey, Redwood Region Audubon chapters and the California Coastal National Monument. Audubon will refine and help to apply conservation best practices including reducing disturbance to breeding sites with a focus on areas that may serve as refuge against climate change.
You can help Oystercatchers by watching and listening for their alarm calls in the spring and summer, when they nest on rocks, islets, and sometimes mainland areas. Leave the immediate area where they are likely defending their nest and brood. Tell others about oystercatchers and how to protect them. Share our fact sheet. Learn more by viewing Audubon's field guide for this species. And just enjoy this handsome, territorial marine shorebird!
How you can help, right now
Subscribe to our enewsletter
Audubon California News comes to your email inbox every month with updates on our activities throughout the state, as well as other important conservation news.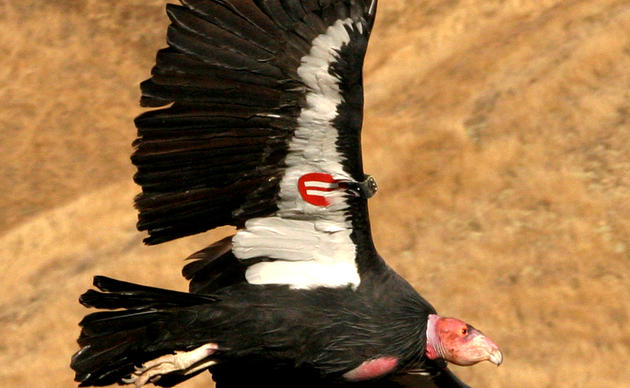 Make a gift!
Please consider supporting Audubon California. Your gifts will support so much, including our work educating farmers about creating bird-friendly habitat. Every gift makes a different.