Conduct your survey for at least one hour within the time frame of 4 hours before the end of civil twilight in your county. It is essential to conduct the survey only during this time frame in order to ensure accurate results.
Please use the data sheets and instructions provided by your area coordinator, which are linked immediately below as PDFs. Should you have any questions or would like hard copies of the forms by mail, please email your name and address to aweinstein@audubon.org.
How you can help, right now
Oyster Club
Join us at sunset for oysters, wine, and music on the beach followed by elegant picnic fare at the Richardson Bay Audubon Center on October 12.
Quill Festival
Watch world-renowned tattoo artists give bird tattoos, learn bird language, enjoy beer and food trucks, stroll on the beach, listen to Artic tales, and take action on climate change.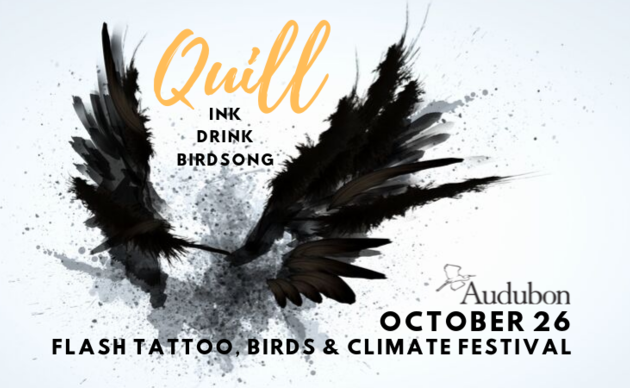 Get Audubon in Your Inbox
Audubon California Newsletter comes to your inbox monthly with breaking news and important conservation updates from our state.