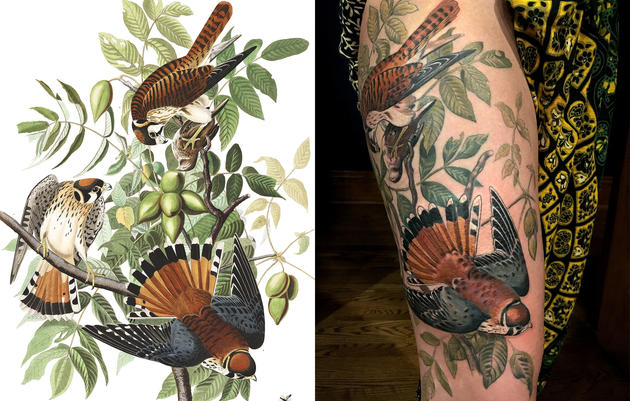 Bird-Friendly Communities
Find out how Stephanie Brown's unique artistic journey with Birds of America began – and what it means for conservation.
Bird-Friendly Communities
Join us for a feathery festivity of birds, tattoos & drinks at the Richardson Bay Audubon Center on October 26th. Get a flash tattoo of birds threatened by climate change in the Bay Area.
How you can help, right now
Give to California's Birds
Your donation to Audubon California will help protect birds and the places they need throughout the Golden State.
Get Audubon in Your Inbox
Audubon California Newsletter comes to your inbox monthly with breaking news and important conservation updates from our state.