Bird Tattoos. Music. Bird Language. Fires. Beach Strolls. Live Owls. Beer and Food Trucks. Gorgeous Bay Views. Face Paint. Costumes. Arctic Tales. Action on Climate Change. Togetherness.
Get Tickets * Note: Sliding Scale Ticket Prices. No one turned away for lack of funds.
When: October 26, 2019, from 1pm-6pm
376 Greenwood Beach Rd, Tiburon, CA 94920
Live Tattoos
Watch these world-class artists give live tattoos to bird conservation leaders.
Stephanie Brown is a Chicago-based artist who specializes in perfect replicas of John James Audubon's Birds of America prints on human skin. Watch her create her 26th replica. Instagram: @feralcatbox
Brücius is renowned for his distinctive, custom line-work and fine blackwork. He specializes in natural and scientific illustration, as well as birds in flight. He is based at his San Francisco shop Black Serum. Instagram: @_brucius_
Flash Bird Tattoos
Want to put some skin in the game and get your own bird tattoo? This incredible artist is offering original flash tattoos featuring birds in the Bay Area that are threatened by climate change. Note: There are limited flash tattoos available by auction only.
Art Show
Old Crow Tattoo artists are contributing original artwork, including paintings, prints, and photography of Northern California Birds threatened by climate change. These pieces will be on sale at the event. Contributing artists include: ALLIE TAKAHASHI,

BRYAN PROTEAU

(TATTOOING), CHEYENNE RANDALL, DELPHINE NOIZTOY, GRACIE CT, JESSICA LYNN, LAUREN NAPOLITANO, MATT LEIBO, and PHILIP MILIC. For example, this print by artist Cheyenne Randall (Instagram: @IndianGiver) will be available for purchase.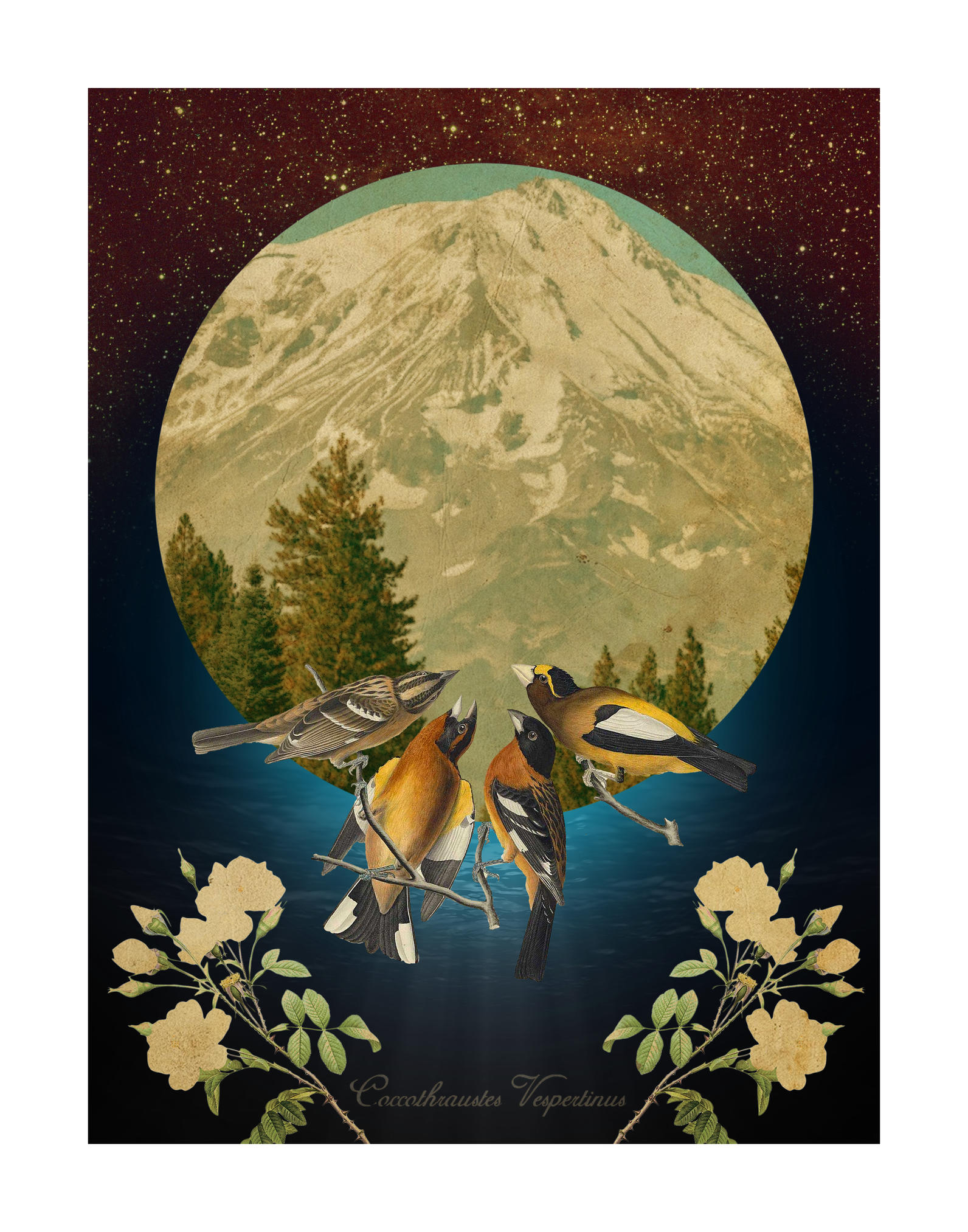 Arctic Tales
Featured speaker Woniya Thibeault is on the History channel's television show "Alone" where she was dropped in the Arctic by herself to survive. As an ancestral skills teacher and founder of Buckskin Revolution, Woniya is a national role model for knowing what is happening in the woods around you by understanding the different voices of the birds. At the Quill Festival, she will share insider bird stories from her Arctic adventure.
Bird Language Workshop
Learn how to combine birding and mindfulness to connect deeply to nature. Birds are the original Twitter feed of the ecosystem – they tell us where water, food, safety, or danger is. Bird language experts from Weaving Earth will provide an immersive nature connection workshop. Learn the core practice of the 'Bird Sit" and let the birds nurture a deep sense of inner peace. Learn more about bird language here.
Action on Climate
314 species—nearly half of all North American birds—as severely threatened by climate change. Hear the latest news on what this means for California's birds from an Audubon climate scientist and what you can do to help.
Beer and Food Trucks
Tap Truck offers tasty local brews from a vintage truck.
Casablanca Moroccan and Mediterrean Food (includes vegan options)
How you can help, right now
Oyster Club
Join us at sunset for oysters, wine, and music on the beach followed by elegant picnic fare at the Richardson Bay Audubon Center on October 12.
Quill Festival
Watch world-renowned tattoo artists give bird tattoos, learn bird language, enjoy beer and food trucks, stroll on the beach, listen to Artic tales, and take action on climate change.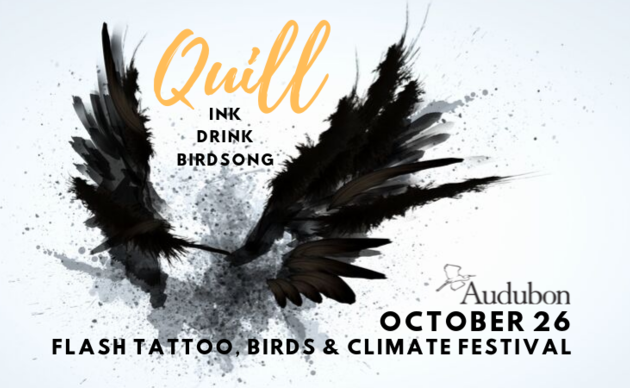 Get Audubon in Your Inbox
Audubon California Newsletter comes to your inbox monthly with breaking news and important conservation updates from our state.