Program
Annual Christmas Bird Count
124th count!
Saturday, December 16, 2023
8:15am - 12:00pm Pacific Los Angeles, California
Location Details
Audubon Center at Debs Park
4700 N Griffin Ave, Los Angeles, 90031, CA
Meet in the courtyard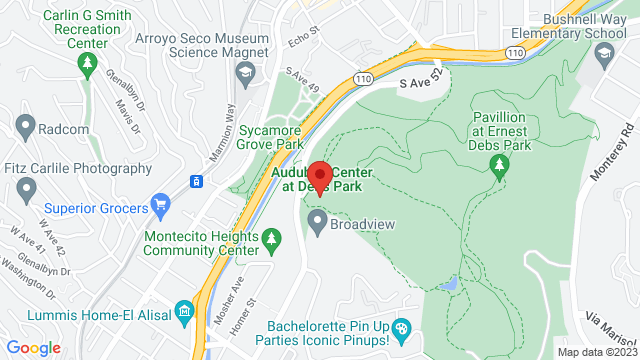 Interested in learning more about the local birds of Debs Park? Join us for this years Christmas Bird Count. The nation's longest-running community science bird project fuels Audubon's work throughout the year. The data collected by observers provides a picture of how bird populations change in time and space over time. Each year we look for community members to join us and help us count birds !
WHAT TO BRING:
Reusable water bottle
Comfortable walking shoes
Hats and sun protection are highly recommended
OPTIONAL: Binoculars and/or field guides if you have them. We have binoculars and guides available to borrow onsite.
PLEASE KEEP IN MIND:
No previous birding experience required!
Path varies, there are some inclines
Please RSVP in advance
All ages are welcome; there are some steep uphill
Please leave your furry friends at home
Contact debspark@audubon.org with any questions!
How are data from the Christmas Bird Count used?
CBC data have been used in hundreds of analyses, peer-reviewed publications, and government reports over the decades. Consult our bibliography page or use Google Scholar to search for research using CBC data. Yearly summaries of CBC data submitted by each circle compiler can be found through this page.

Audubon's quantitative ecologist updates the CBC Population Trends periodically which can be viewed and downloaded from this page.
A few recent publications using CBC data include the following:
A 2021 study published in the Journal of Wildlife Management was conducted by the National Audubon Society and Clemson University's James C. Kennedy Waterfowl and Wetlands Conservation Center. This publication showed populations of 16 common duck species that winter in the Southeastern U.S. have shifted northward over the past 50 years due to temperature changes attributed to climate warming. A 2019 publication lead by Audubon presented a new CBC data modeling approach that increases the spatial resolution of trend estimates that can provide reasonable large-scale trend estimates for users interested in general patterns, while also providing higher-resolution estimates for examining correlates of abundance trends at finer spatial scales, which is a prerequisite for tailoring management plans to local conditions.
For other frequently asked questions visit this page.