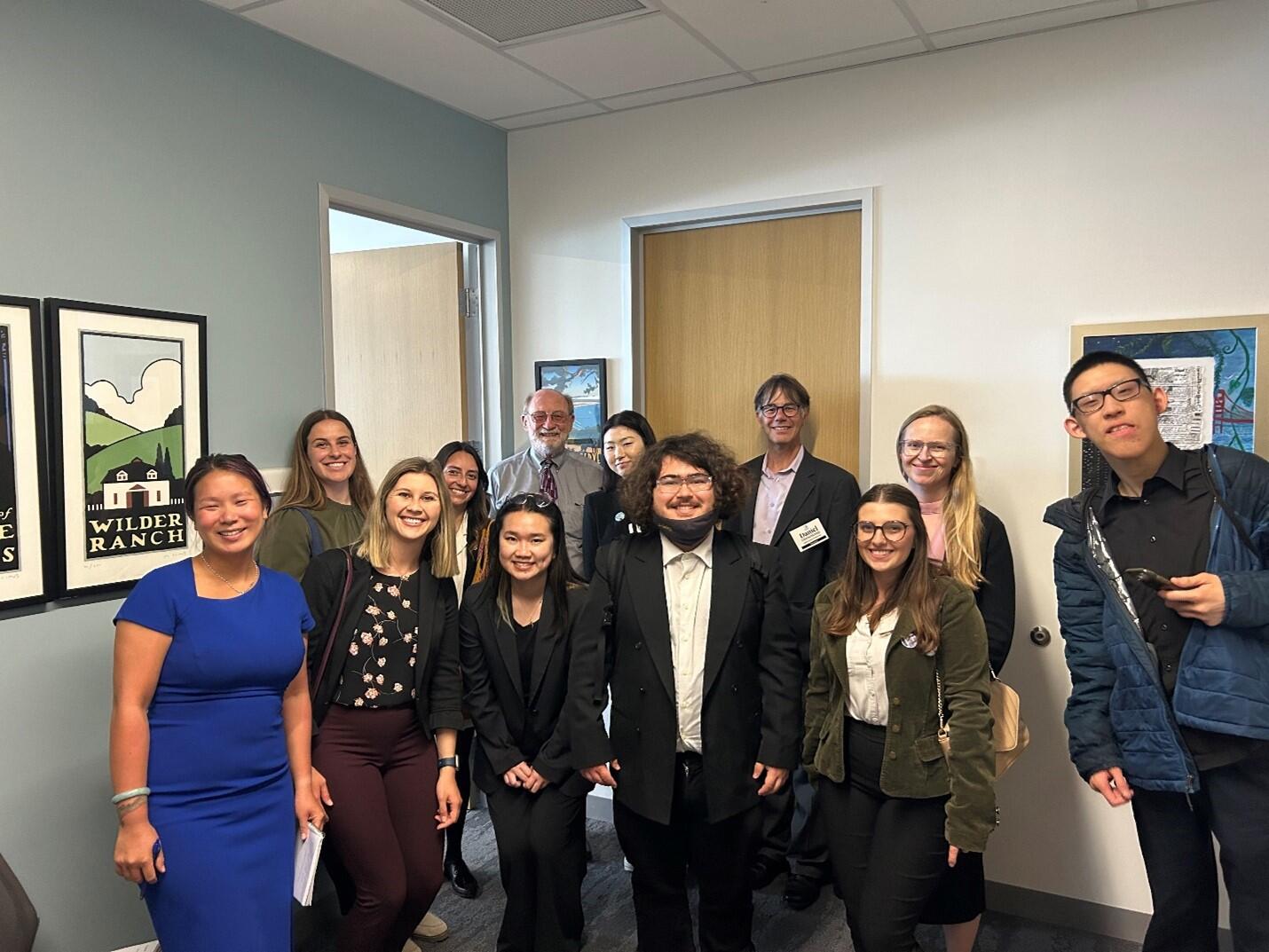 On April 11th, over 200 ocean advocates came together in Sacramento for California Ocean Day, a day of advocacy where participants meet with their state legislators, hear from experts on coastal issues, and celebrate California's marine life.
Audubon California co-led meetings with state legislators and shared important bills that focus on healthy ocean ecosystems, coastal access, and pollution prevention. We discussed the Ocean Recovery Bill (AB 1407), which promotes large-scale restoration of eelgrass, kelp, and oyster beds, critical habitats shorebirds depend on.
As California dives into offshore wind, we emphasized the need for a West Coast Offshore Wind Science Entity (AB 80) to ensure that as we transition into clean energy, we avoid negative impacts to the large population of seabirds that soar along our coast.
We had the pleasure of meeting Senator Laird, a long-time ocean champion. He shared that the 31 atmospheric rivers California experienced over the past few months were a big wakeup call and emphasized the need to take bold action to mitigate the impacts of the climate crisis.
Although our coast and the communities connected to it are facing climate change impacts, participants shared their sense of encouragement after coming together as a community to help protect our expansive, yet fragile ocean. Byul Sak, Chapter Chair for CALPIRG's UC San Diego Chapter shared, "Coming together alongside other climate champions and activists to advocate for our oceans was truly inspiring and exciting".
Leona Gomez, a student volunteer with CALPIRG's UC Santa Barbara Chapter said, "We as people —especially young people— have a say in the world we want to live in and we have immense power when we come together".
If you're interested in learning more about the bill we advocated for and making your voice heard, see the list below or visit the CA Ocean Day website.