SACRAMENTO, Calif. (July 17, 2017) – Audubon California's Director of Public Policy Michael Lynes issued the following statement following the California Legislature's historic vote to approve Assembly Bill 398, which will extend the state's landmark cap-and-trade program:
"California lawmakers today, with inspiring bipartisanship, reasserted the Golden State's leadership on climate change. The difficult compromises embraced today will ensure a better future for the people of California, as well as the natural treasures we so value. Our hope is that in the coming years, our leaders will continue to build on these bills to address ongoing pollution and other conditions that disproportionately affect disadvantaged communities. We cannot wait for the federal government to lead on this issue.
"California once again has demonstrated that a state can successfully address climate change without sacrificing a thriving economy."
According to Audubon research, 170 California bird species will be at risk of going extinct in the coming decades if we fail to act on climate. Birds are indicators of environmental health – and where birds are in decline other wildlife, biodiversity, and people suffer. Moreover, the carbon emissions that drive climate change not only create an unhealthy environment for birds and wildlife, but they also degrade our communities and pose a threat to public health.
About Audubon California
Audubon California is building a better future for California by bringing people together to appreciate, enjoy and protect our spectacular outdoor treasures. With more than 150,000 members and supporters in California and an affiliated 48 local Audubon chapters, Audubon California is a field program of the National Audubon Society. More information is available at ca.audubon.org.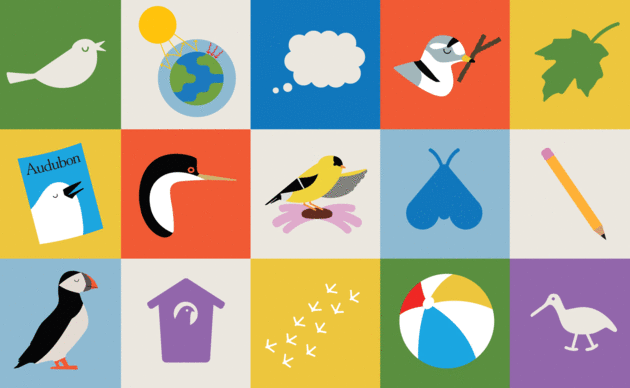 Audubon for Kids
Enjoy DIY activities that can be done at home or in a yard or park to give your child space to explore and feel connected to the natural world. Also available in Español.