Today is International Women's Day, and in honor of that we want to remember Phoebe Snetsinger. Snetsinger spotted 8,400 species in her lifetime, which when she died in 1999, was more than any birder in history. A Blackburnian Warbler was the bird that first piqued Snetsinger's interest in birding. She saw the bird in 1961 and didn't stop her world-wide travels until her death in a car accident while in Madagascar birding.
A cancer diagnosis in 1981 increased her passion for birds. Instead of visiting hospitals and doctors, she traveled around the world, often to remote and unstable regions to observe rare species. Although she was given six months to live she went on to bird for another two decades. Her detailed travel notes led to the classification of many subspecies and her memoir, Birding on Borrowed Time, was published in 2003.
For more on this remarkable woman, check out:
Her New York Times obituary
Bessie, Dan. Rare Birds: An American Family (University Press of Kentucky, 2000)
Gentile, Olivia. Life List: A Woman's Quest for the World's Most Amazing Birds (Bloomsbury, 2009)
Koeppel, Dan. To See Every Bird on Earth (Hudson Street Press, 2005)
And a cool video promo for Olivia Gentile's book.
(Illustration by Joe Ciardello originally appeared in Audubon Magazine May-June 2009)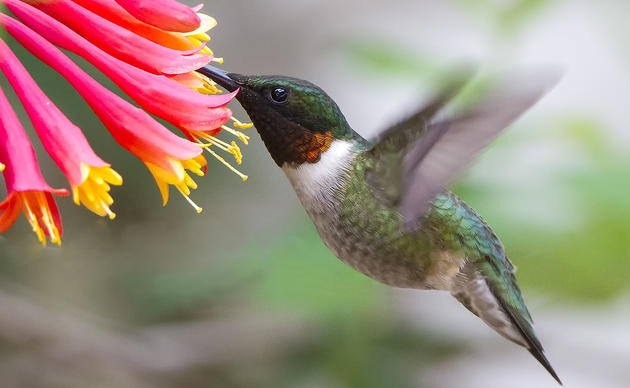 Stand Up For Birds
Monthly giving offers the peace of mind that you're doing your part every day. Become a friend that California's birds can depend on.