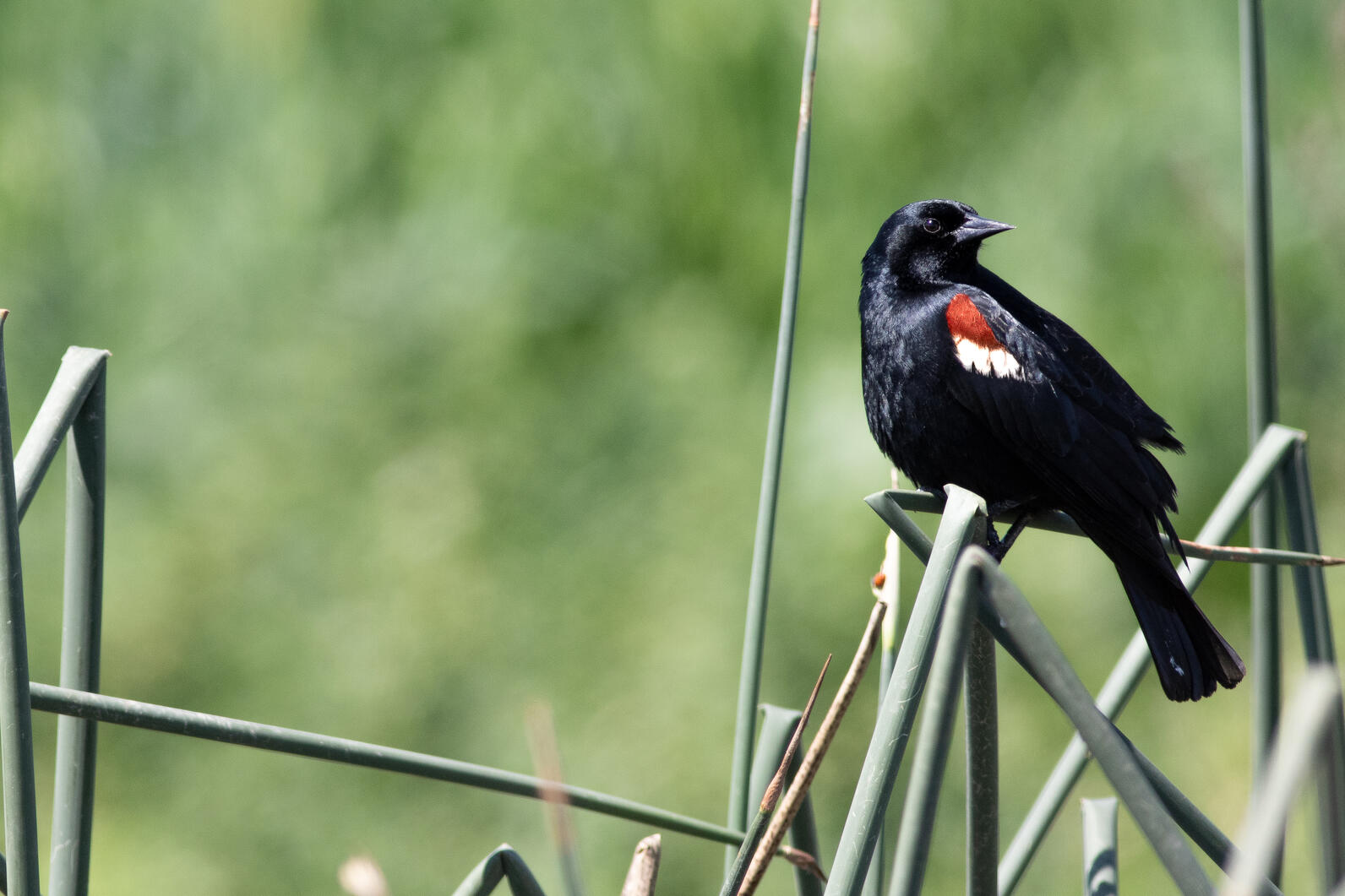 Article authored by Samantha Samuelsen and Mike Lynes of Audubon California.
California Governor Gavin Newsom has set ambitious goals to address climate change, including making California climate neutral by 2045 and setting aside 30% of the state as habitat and open space by 2030. However, earlier this month, Newsom proposed a state budget that cuts climate change investments to 89% of what was allocated in the 2021 and 2022 Budget Acts, threatening to slow the pace needed to reach those mileposts. Facing an estimated $22.5 billion state budget deficit, Governor Newsom's proposed 2023 budget reduces overall climate investments from $54 billion to $48 billion, with significant cuts to many natural resource programs needed to conserve the state's biodiversity and protect against the impacts of climate change.  
Governor Newsom understandably prioritized funding for California's children and youth, addressing the state's homelessness crisis and safeguarding reserve funds. However, as California faces mounting threats from climate change – including worsening floods, persistent wildfires, and spiraling biodiversity declines – Governor Newsom's reputation as an environmental leader faces increasing challenges.   
Among its provisions, Newsom's budget proposal:
Cuts 43% of coastal resilience funding
Cuts 14% of nature-based solutions funding 
Cuts 32% of extreme heat funding
Cuts 15% of community resilience funding
Cuts 7% of funds for mitigating the health impacts of climate change
Cut 3% of funds to advance critical investments in forest health and fire prevention
Cuts 2% of funding to minimize the immediate economic and environmental damage from the current drought and support hundreds of local water projects
Provides $25 million to support projects that will reduce the risk of flooding for Central Valley communities while contributing to ecosystem restoration and agricultural sustainability.
State funding is essential for innovating solutions to harness natural and working lands to sequester carbon, balance the water needs of farming, communities, and wildlife, and to expand access to nature and its benefits for everyone. With 90% of California's historic wetlands lost to human activities, and resulting declines in bird populations and sensitive wildlife, we cannot afford to delay urgent responses to the effects of climate change.  
Audubon California's policy agenda includes state and federal legislation in addition to budget action and engagement on large-scale public policy issues affecting birds and people, including: 
Expanding access to nature and its benefits for everyone,  
Protecting water supplies in the places birds need it most,  
Investments in our state's natural and working lands to sequester carbon, reduce emissions, and build resilience to climate change,  
Restoring the Salton Sea,
Siting renewable energy projects on land and in the ocean to reduce impacts to birds, other wildlife, and communities, and 
Conserving of 30% of California's lands and waters.  
The governor's proposed budget is only the beginning of what will be a months-long negotiation between the legislature, governor, and advocates to ensure the final state budget reflects a path toward greener horizons.  With the help of Audubon members, supporters, and partners, Audubon California looks forward to making strides in conserving California's birds and their habitats while enhancing the state's resilience to climate change.