For many of us in the Asian Pacific American community, the idea of going out into nature to look at birds is a foreign concept. As many of my friends and family members would say, it is something that 'white people' do. Here at Audubon, we are helping to change that perspective and make the world of birding more diverse and inclusive.
This past weekend, Audubon California collaborated with Pasadena Audubon Society, National Parks Conservation Association and Asian Pacific Islander Forward Movement to host a bird walk in celebration of Asian Pacific American Heritage Month. We had 17 participants join us at Eaton Canyon in Pasadena, many of them birding for the first time in their lives. We saw a total of 34 species. Big thanks to Grace Wong of Pasadena Audubon Society for leading our group.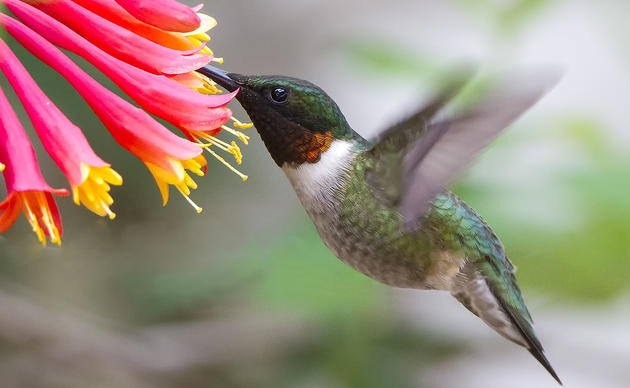 Stand Up For Birds
Monthly giving offers the peace of mind that you're doing your part every day. Become a friend that California's birds can depend on.