Monarch butterflies are beloved throughout North America, but are an especially iconic part of the Pacific Coast. They're celebrated every fall in the town of Pacific Grove, where thousands spend the winter, with a festival and parade, but it's a safe bet that anyone with a garden is happy to see them closer to home.
For Jansy Alvarado, a Monarch & Pollinator Research and Education-Outreach Intern Environment for the Americas (EFTA) intern at Audubon's Center at Debs Park in northeast Los Angeles, they're not just beautiful; the orange, black and white speckled wings carry a rich and ancient message. "For many cultures the monarch is more than just a butterfly, it is a sign of transformation and rebirth" she writes. "Other cultures, like in Mexico, consider monarchs to bring the souls of their relatives to the living world for one night, known as the Día De Los Muertos, the "Day of the Dead."
Over the summer, Jansy was one of two EFTA interns working at Debs and the Richardson Bay Audubon Center & Sanctuary. They led projects to plant narrowleaf milkweed to benefit monarch butterflies. The plants were provided by partners Xerces Society in Los Angeles and Gold Ridge Resource Conservation District in the Bay Area.
At the Audubon Center at Debs Park, Jansy worked with Santa Monica Mountain Funds and Heart of LA to host onsite milkweed planting events and to give away plants for people to plant in their home gardens. The area planted at Debs Park showed monarch eggs within days, as anticipated.
The plants farther north, though, were still waiting for monarchs when EFTA intern Jasmine Ibarra's summer at Richardson Bay came to an end. It was disappointing, but not permanent. The monarchs arrived later than planned, but they are now feasting on the milkweed planted by Jasmine and community volunteers. Staff are finding eggs and caterpillars throughout the donated milkweed.
As Jansy said: "For me, the monarch signifies full-circle moments and an opportunity to serve and share in my community."
If the monarch inspires you, there are ways you can help:
Steward these places by participating in a volunteer day at a conservation action center.
Advocate for continued protections for monarch butterflies, and all pollinators.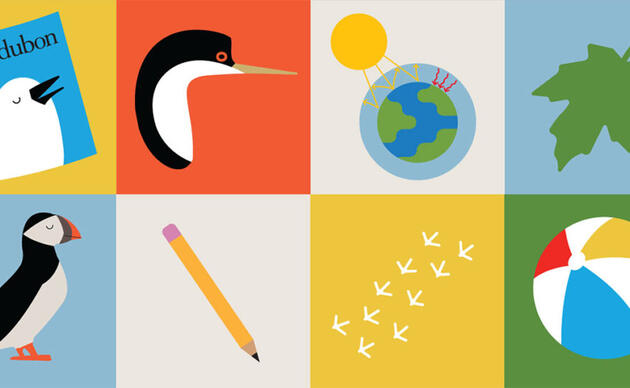 Audubon para niños
¡Niños pueden explora el mundo de las aves con actividades, artículos, videos, y más!