Advocacy Day in Sacramento has become the signature event for Audubon California, getting bigger and better every year. This year we welcomed many participants who were new to advocacy, including Greg Rickard, the father of Audubon California staff member Ariana Rickard. Greg joined 108 other participants, including a large contingent of high school students from Anahuacalmecac World School, to hold 67 meetings with Democratic and Republican offices. Check out this amazing video of our group of smiling, energized birders, ready to storm the Capitol.
Assemblymember Ash Kalra, who authored a key bill to protect California's migratory birds remarked, "this is definitely the biggest group I've ever brought into the Assembly Chamber."
Participating in Audubon Advocacy Day can be a transformative experience, altering how attendees view their role in our democracy. Many also express how spending a day with other bird champions makes them feel hopeful and inspired to take on conservation challenges. Georgette Howington of Mt. Diablo Audubon said: "I felt useful, more confident about the effectiveness of my activism and had loads of fun by the end of the day."
Greg Rickard shared how his experience at our fifth annual Advocacy Day changed his view on how concerned citizens can have a positive impact in our Capitol.
"On May 7th, I attended my first Audubon Lobby Day in Sacramento.
It was the first time in years when I felt that I could have some effect on what our elected representatives do. It was an awakening for me to see the respect accorded to the folks in my group. Each of us was able to express our concerns to promote birds, their need for clean water, air, and habitat preservation, all of which benefit every Californian.
I was also impressed with the way our goals find common ground to break through rigid partisan lines that too often divide us. Both of my reps had abysmal voting records on birds and more generally, the environment. Yet one of them spoke knowledgeably and with integrity about how much he appreciated the beautiful birds he saw during his early morning golfing at newer courses that had preserved and incorporated wetlands.
I want to thank Audubon for giving me this opportunity and renewing my faith in our democratic system and my fellow citizens. It is still true that a small, highly-dedicated group of informed citizens can make a significant difference in the future of our state and our birds.
Attending Lobby Day will be a calendar priority for me in the future.
Thank you Audubon!"
We hope that Advocacy Day will inspire our network to engage with decision-makers and to share the experience with other Audubon supporters, family, and friends back home. We hope to see you next year for Advocacy Day 2020 and that you will bring along more friends and allies ready to speak up for the birds.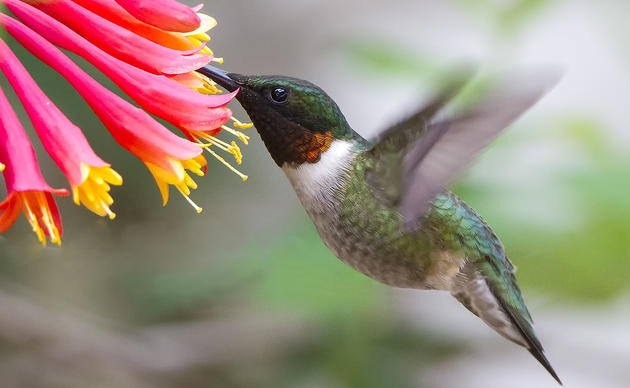 Stand Up For Birds
Monthly giving offers the peace of mind that you're doing your part every day. Become a friend that California's birds can depend on.