"It's kind of like sticking your hand in pudding," Courtney Gutman says, describing the sensation of collecting and planting eelgrass in the mud of Richardson Bay. Gutman, the restoration programs manager at the Richardson Bay Audubon Center & Sanctuary, participated for a second straight June in efforts to restore the native eelgrass (Zostera marina) along with two of her colleagues.
Eelgrass has been on the decline in recent years, so the NOAA-funded experiment, led by Dr. Kathy Boyer of San Francisco State University and Merkel & Associates, aims to find out why the the plant is declining and how to restore this crucial species all along the California coastline.
Eelgrass is especially important to the Black Brant, a species of goose that requires the plant to survive. Other waterbirds also feed on eelgrass and invertebrates living in it such as the Surf Scoter, Greater and Lesser Scaup, Ruddy Duck, Bufflehead, Western and Clark's Grebe, and American Coot. Pacific herring live in the beds too, laying their eggs there. Both the herring and their roe are another important source of food for birds, and result in the annual herring run, when birds feast on the fish and roe.
"You will see hundreds of birds, maybe even thousands, circling around and just diving in as they go along," says Gutman.
Successful eelgrass beds from last year served as the basis for the new plots this year in Richardson Bay. New beds were also planted at the Marin Rod & Gun Club, off of Point San Quentin. Boyer and Merkel & Associates, an environmental consultant firm, were able to take a certain amount of the plant in stable or growing beds for replanting in areas that are promising for restoration. The team went out with buckets and boogie boards early in the morning to ensure that they finished collecting cuttings of eelgrass during low tide, then returned the following morning to replant.
In addition to assisting with the restoration efforts in the San Francisco Bay, Audubon California continues to find other ways to help the livelihood of this foundational plant. We are sponsoring Senate Bill 1363, which acknowledges eelgrass's role in combatting climate change. This passed the senate floor earlier this June and is now moving through the Assembly. We also continue to raise awareness about the threat to the eelgrass beds in Humboldt Bay.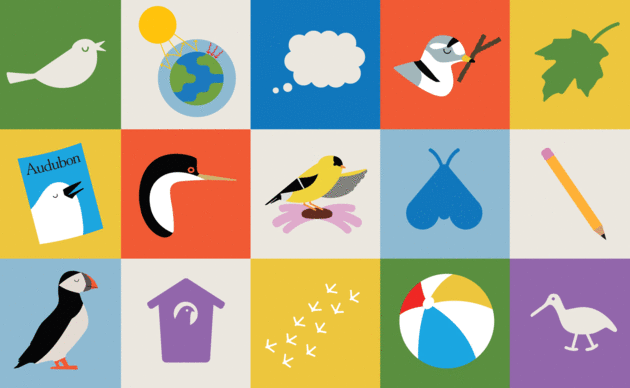 Audubon for Kids
Enjoy DIY activities that can be done at home or in a yard or park to give your child space to explore and feel connected to the natural world. Also available in Español.