Brown Pelicans with bands on their legs indicate that they are part of an ongoing research and monitoring project. If you see one of these, it is extremely helpful to these conservation efforts that you report them.
Birds with blue bands should be reported to International Bird Rescue.
Birds with green bands to Oiled Wildlife Care Network.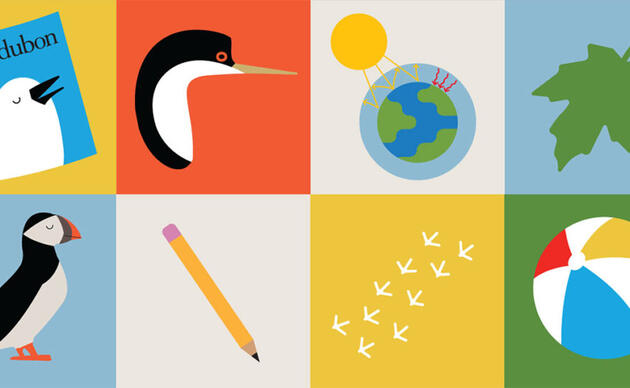 Audubon para niños
¡Niños pueden explora el mundo de las aves con actividades, artículos, videos, y más!