This bird traveled a long way to get here. Pete Dunten of Mountain View snapped this photo of a Western Sandpiper at the end of April in the San Francisco Bay. Dunten originally traveled to the Alviso Marina in hopes of spotting a Little Stint. "Looking for one small peep, similar in appearance to the hundreds of other small peeps at the same spot, is a lot like looking through the 'Where's Waldo?' books," Dunten said of the Little Stint. While in search of the stint, he spotted a few Western Sandpipers instead and was excited to see that one of them was banded.

After a bit of searching for a key to the band colors, he determined that the sandpiper was probably from Panama and posted the sighting to Audubon Panama's Facebook page to confirm his suspicions. He sent the photo to a bird banding lab and received a certificate of appreciation from them for helping to track the bird.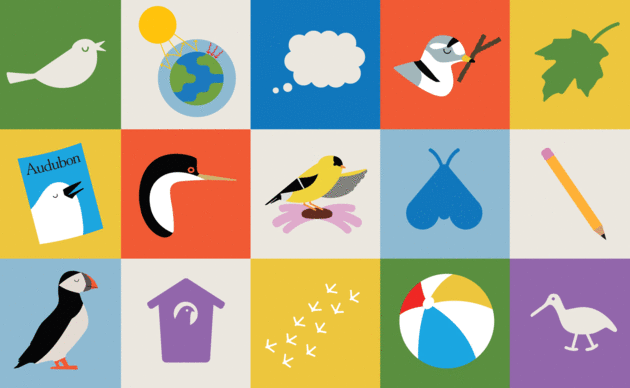 Audubon for Kids
Enjoy DIY activities that can be done at home or in a yard or park to give your child space to explore and feel connected to the natural world. Also available in Español.