Photographer Deborah Samuel's new book, the Extraordinary Beauty of Birds: Designs, Patterns and Details, gets up close and personal with birds in a whole different way. Samuel took detail shots of specimens from the Royal Ontario Museum's ornithology collection. The result is a sleek and clean selection of 135 photos depicting everything from lavish tail feathers to tiny nests.
Most of the photos show a distinct detail standing out against a black background. On some pages, the iridescent black feathers nearly blend into the backdrop, save for the well-captured textures. On other pages, the colors pop so brightly, it's surprising to think they're from the natural world. A few full-body images possess a haunting stillness from creatures typically so full of movement and life.
Each photo has a respective caption written by Mark Peck, an ornithology expert at the Royal Ontario Museum. He provides useful tidbits of information explaining why the features are the way they are, whether for courtship or camouflage.
For birding novices, such as myself, the book provides a really engaging way to learn more about birds. Each small detail of an unfamiliar species piqued my interest, and I found myself searching through Google Images to see what kind of bird possessed such bizarre plumage and looking up videos of every variety of bird-of-paradise I encountered in the book to see their elaborate mating rituals.
The book is also a wonderful reference resource for artists looking to capture the intricate structure of nests or the complex patterns of feathers.
The end of the book consists of an index that gives extra information on the different species in the collection of photographs and a glossary of important avian terms.
It's a good addition to a bird-lover's collection or just for anyone looking for an interesting coffee table book.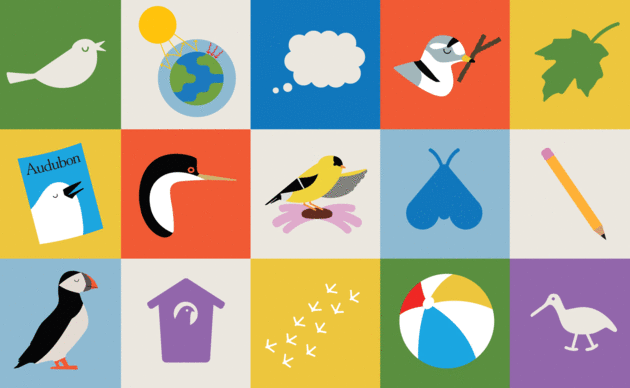 Audubon for Kids
Enjoy DIY activities that can be done at home or in a yard or park to give your child space to explore and feel connected to the natural world. Also available in Español.