Audubon President David Yarnold writes today in the Los Angeles Times about how short-sighted management of water in the arid West is putting birds -- and people -- at risk. Speaking about the shrinking saline lakes -- such as the Salton Sea and the Great Salt Lake -- he notes that birds are incredibly reliant on these ecosystems that have been increasingly destabilized by diversions.
"Because water birds in the West depend on the region's entire network of salt lakes, these declines could be catastrophic for the global populations of some species. For instance, 99% of the North American population of eared grebes — small waterfowl distinguished by bright red eyes that are framed by sassy tufts of golden feathers — depends on western saline lakes to survive their long migrations. What's more, dams, diversions, extended drought and water demand along the Colorado River have devastated cottonwood-willow forests and other native river habitat. While this riverbank habitat accounts for less than 5% of the regional landscape, it supports more than 40% of all bird species in the Southwest."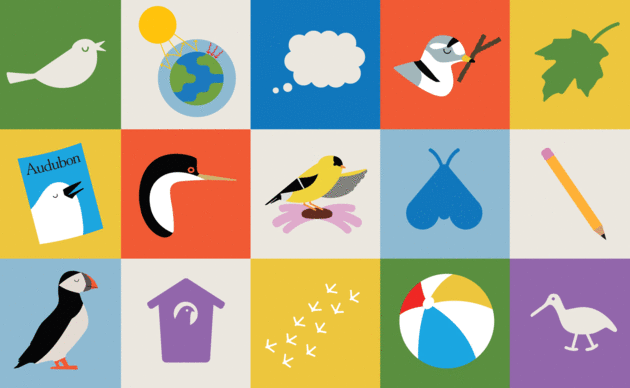 Audubon for Kids
Enjoy DIY activities that can be done at home or in a yard or park to give your child space to explore and feel connected to the natural world. Also available in Español.