Western Snowy Plover
How to Report Banded Western Snowy Plovers
Reporting banded plovers can help conservation efforts
Western Snowy Plovers are sometimes tagged with color bands at multiple coastal locations by researchers. Resighting and reporting color banded birds provides critical information on the species survival and movement patterns and helps us learn how to better manage their populations.
If you spot a bird with color bands on it's legs, please record the following information and send it to the contact information below. You will hear back with information on the bird you spotted, including where it was from. Reporting color banded birds will help PRBO Conservation Science's long term research on snowy plover populations and data also gets submitted to the National Bird Banding Laboratory.
Snowy Plovers are typically banded with 2 plastic color bands on each leg - record the color combinations by leg, top to bottom (i.e. "right leg: blue over yellow").
Date:
Site: (beach name, county, etc. - be as specific as possible)
Time of observation:
Number of plovers seen:
Number of birds checked for bands:
Color combination of bands on each leg: Left leg: Right leg:
Did you see a USFWS silver band?
Observer name and contact information:
(a photo is also helpful if you took one)
Please report your sightings on this Google document. (snpl_bandreporting@googlegroups.com)
How you can help, right now
Oyster Club
Join us at sunset for oysters, wine, and music on the beach followed by elegant picnic fare at the Richardson Bay Audubon Center on October 12.
Quill Festival
Watch world-renowned tattoo artists give bird tattoos, learn bird language, enjoy beer and food trucks, stroll on the beach, listen to Artic tales, and take action on climate change.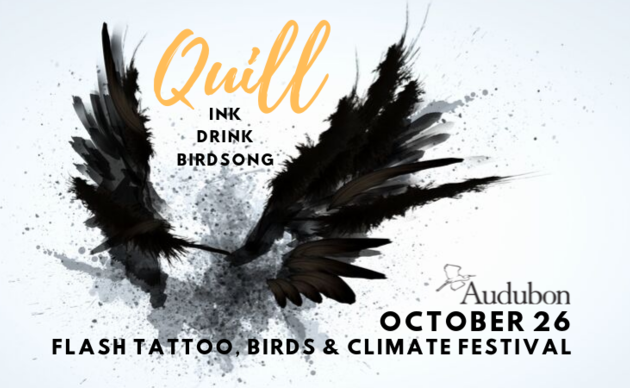 Get Audubon in Your Inbox
Audubon California Newsletter comes to your inbox monthly with breaking news and important conservation updates from our state.