On Tuesday, following comment from three Audubon chapters in southern California and many other conservation and sport fishing interests, the Pacific Fishery Management Council voted to not move forward with considering a new "pelagic longline" fishery off the U.S. west coast. This big win came after years of advocacy from the Audubon network, and will save thousands of albatrosses from a premature death on fishhooks.
Pelagic longlines, which target swordfish and tuna, average 40 miles long with over 1,800 hooks per line. They are incredibly destructive and wasteful, impacting many more marine predators than are kept for sale. Each year, thousands of sharks, sea turtles, albatrosses, and non-target predatory sport fish such as marlin are caught on the high seas by Hawaii-based fisheries. These animals are killed or injured and thrown overboard. This fleet is consistently shut down over exceedances of incidental catch allowances for endangered sea turtles.
The biggest factor limiting the recovery of black-footed albatross is pelagic longlines used by fleets around the Pacific, including the U.S. Hawaii-based fleet targeting tuna and swordfish. Each year, hundreds of black-footed and Laysan albatrosses are killed by this fishery. This bycatch is unacceptable and violates the bycatch reduction policy of our federal fisheries framework. Due to the indiscriminate and destructive results of this gear type, pelagic longlines have been prohibited off the west coast since 1989. The Pacific Council last considered and rejected authorization of this gear type in 2009. New gear types such as deep-set buy gear are providing alternatives for supporting commercial fishing communities and bringing fresh and delicious local seafood to market- without killing our beautiful wildlife.
Despite these considerations, in 2015 the Pacific Council came under pressure once again to scope this new fishery for the west coast-- and the Audubon network and many partners stepped up to the fight. Years of lead-up culminated in Tuesday's hearing in Costa Mesa, where representatives from San Diego Audubon, Sea and Sage Audubon, and Buena Vista Audubon provided compelling testimony to the Council. Earlier, Audubon California was joined by American Bird Conservancy and the Pacific Seabird Group as well as chapters in California and Oregon, in submitting a comment letter focused on the harm of this gear type to our cherished albatrosses.
After many hours of hearings and deliberation, the Council definitively chose to not move forward with authorizing or even scoping a new pelagic longline fishery. We are thankful the Council made the right decision to comply with their own bycatch reduction policies, protect albatrosses and other Pacific predators, and stand up as a model for responsible fisheries in our west coast "Blue Serengeti." Audubon will continue to stand up for these magnificent seabirds in the future.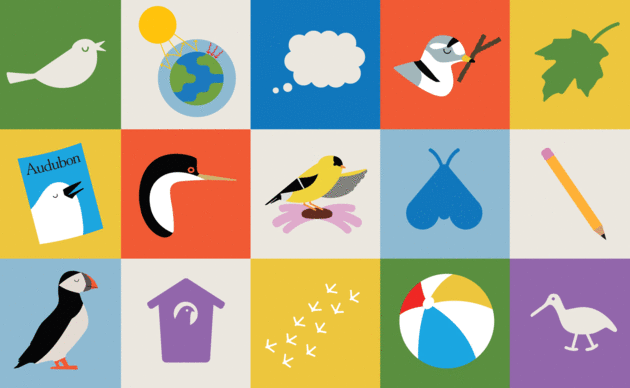 Audubon for Kids
Enjoy DIY activities that can be done at home or in a yard or park to give your child space to explore and feel connected to the natural world.