Courtney Gutman got an aerial view of the progress made at our Sonoma Creek enhancement project which we completed in November. Gutman is our restoration project manager from the Richardson Bay Center & Sanctuary and oversaw construction on the 400-acre tidal marsh in the greater San Francisco Bay.
Within weeks of finishing the construction, the team could already see a myriad of vegetation and wildlife coming back to the area, including a variety of small shorebirds and pickleweed, a native succulent that absorbs saltwater.
The Sonoma Creek enhancement is the first project of its kind on a pre-existing marsh. Before the project, sea water was able to wash in during high tide, but with no way for it to drain, stagnant pools became perfect breeding ground for mosquitoes and an imperfect breeding ground for plant life and other animals. To solve this problem, we dug canals to help with drainage of the area. Natural channels can now form in areas that were once stagnant, contributing to a healthier marshland. We also moved about 30,000 cubic yards of soil to create a transition ramp that slows storm surges and gives animals somewhere to go when the tide gets too high.
Gutman says people are starting to see estuaries beyond their importance for wildlife, plants, and biodiversity.
"Now on top of that we're seeing how important they are for combatting climate change. They're truly our natural barriers for rising sea levels," she says.
For more information about the project, visit our Sonoma Creek page.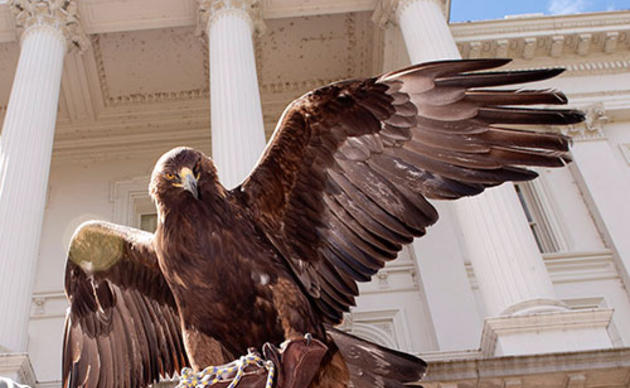 Raise your voice for birds
Lawmakers need to hear from you. By signing up for Audubon California's Action Alerts, you will get the latest news on proposals that impact birds -- and have an opportunity to weigh in.