Take it personally: Climate change is a serious threat to birds and your community. Enter your location to see which impacts from climate change are predicted for your area, and how birds near you will be affected through Audubon's Climate Visualizer.
As the climate changes, so will the places birds need.
Audubon scientists took advantage of 140 million observations, recorded by birders and scientists, to describe where 604 North American bird species live today—an area known as their "range." They then used the latest climate models to project how each species's range will shift as climate change and other human impacts advance across the continent.
The results are clear: Birds will be forced to relocate to find favorable homes. And they may not survive.
See which of your local birds are most vulnerable under different warming scenarios.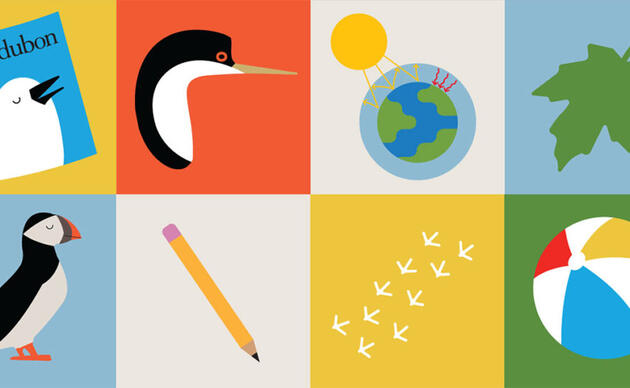 Audubon para niños
¡Niños pueden explora el mundo de las aves con actividades, artículos, videos, y más!